Insurance Billing
Insurance Billing for Optometrists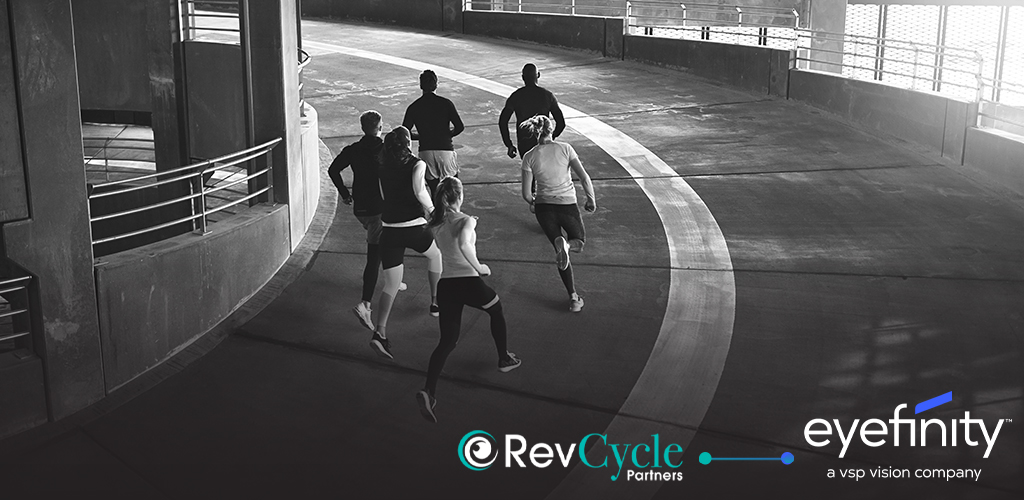 How to deepen your bench through outsourcing your RCM
Weary of Ongoing Insurance Billing Demands and Credentialing Headaches?
Are you tired of chasing claims over and over?
Do you feel like your staff doesn't have the time to stay on top of all the details of credentialing?
Are you weary of the grind of hiring, training and managing a competent biller?
Are you spending too much time on managing the practice and not enough time with patients?
If you answered yes to any or all of these questions, then it's time to consider RevCycle Partners for your eye care practice's billing and credentialing headaches.
The grind of running your practice can suck the joy out of patient care. It's distracting. It's complicated. It's expensive.
Our insurance billing and credentialing services for eye care practices seek to simplify your practice and focus your staff on patient-facing activities. Here's what RevCycle Partners can do for you when you outsource your insurance billing or credentialing:
Provide Confidence.
Our U.S.-based team of experts is one of the largest in the optometry revenue cycle management space. From single-doctor practices to multi-doctor, multi-location practices, our range of clients reflects our experience and history in the optometry billing industry.
Minimize Nagging Staff Turnover Issues.
Our team creates continuity in your practice. No more lost expertise when staff leaves. And no more costs associated with hiring and training new employees.
Get Your AR In Order.
Our expertise helps lower your accounts receivables below industry benchmarks. Our staff is technically trained to spot the tiny and large errors in your billing.
More Time with Your Patients.
The team at RevCycle Partners wakes up each morning with a passion to do what's right for doctors and their patients. We fight for what's fair for both you and the patient, so that you can focus on maintaining a positive, ongoing doctor-patient relationship. We simplify the busy work of your practice so you and your team can focus on the patient.
Insurance Billing
What we do. What you do. And our simple fee structure.
WeCredential
Custom Credentialing Projects. Let us take care of your credentialing needs when you hire an associate, add a location or add a payer.
We Tailor Our Service to Fit Your Needs »
Maintenance Credentialing Service
Relieve yourself from the ongoing demands of your credentialing with our ongoing credentialing management.
Insurance Billing for Optometrists
RevCycle Partners provides insurance billing for optometrists.
Ready to experience the relief that comes from fewer hiring headaches, better cash flow and receivables that are collected on time?