Former RevolutionEHR Co-Founder and CTO Jim Schneider Joins RevCycle Partners
As the new CTO, Schneider will lead the development of the technology infrastructure to support the company's U.S.-based revenue cycle management team.
September 12, 2022
CHICAGO, IL – Former RevolutionEHR Co-Founder and CTO Jim Schneider has joined RevCycle Partners as Chief Technology Officer. As CTO, Schneider will lead the design and build out of a comprehensive RCM Portal to support RevCycle Partners' rapidly growing team of insurance billers, eligibility and benefits team members, and credentialing experts.
"RevCycle Partners has become one of the largest RCM companies in the industry," says Jim Schneider, CTO. "And I'm excited to jump back into eyecare and apply the latest technologies to automate and manage the litany of tasks of the insurance billing processes."
RCM vendors feel the same labor cost pressures that eyecare practices are experiencing as they struggle to hire staff. "Our service delivery model is centered around a U.S.-based staff with in-practice eyecare experience," says RevCycle CEO Paul Hartge. "With the addition of Jim to our team, we are committing to a technology approach to improve our service delivery and keep rising labor costs in check by improving the team's productivity."
Technology is key to automating repetitive tasks and managing the end-to-end insurance claim process. "The initial priorities for our technology platform will be on high volume tasks with direct impact on service delivery to our customers," says Christine Schneider, Executive Vice President of Operations. "Technology is the key to better customer service and scaling our business."
With its U.S.-based team, RevCycle Partners has become one of the largest providers of outsourced RCM services in the eyecare industry. RevCycle Partners' mission is to augment eyecare practice teams with outsourced services, allowing them to focus on patient care. RevCycle Partners serves eyecare practices across all 50 states, on all the major leading software platforms, including Eyefinity, Officemate, RevolutionEHR, CrystalPM, Acuity Logic, Compulink, Acuitas, and EyeCloudPro.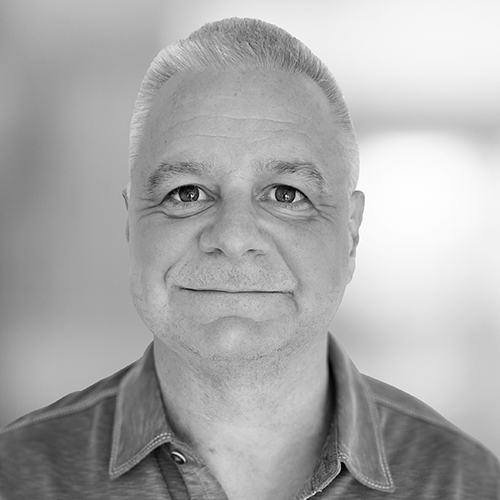 Jim Schneider
With a long history of developing web-based systems in healthcare IT, Jim Schneider joined the RevCycle Partners team in 2021 to lead the development of our internal technology systems. The focus of Jim's team is the development and deployment of the RevCycle Operations Center. This platform provides workflow automation for all aspects of the RevCycle Partners' business, including management reporting and auditing, customer onboarding, and daily staff workflow.
Jim has rich experience in the optometry space. He co-founded RevolutionEHR as the first cloud-based EHR/PMS system in the optometry market and served as its CTO for 10+ years. Jim's background includes two critical components for his mission at RevCycle – understanding the workflow in an eyecare practice and technical integrations with the vast number of systems an eyecare practice needs to work with.